Dây Tết Chèn Sợi Carbon
View more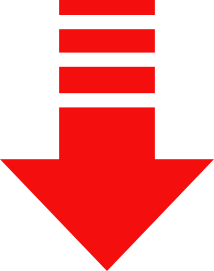 Carbonized Fiber Packing
Carbonized fiber packing is braided from carbonized fiber yarns, impregnated with PTFE dispersion. It is inert to almost all corrosive chemicals. It can replace PTFE asbestos packing within wide service range.
Typical Application:
Be used in weak acids and alkalis or media containing few grains of solid particles
Mainly used for centrifugal pumps, plunger pumps, mixers and valves.
Prime Features:
Without cooling it can be used with hot water up to 160 deg.C, with cooling up to 207 deg.C.
Does not damage shafts and has long life
Excellent self-lubrication
Carbonized Fiber Packing Technical Data
Pressure: 2-20MPa
Rotary Pump: 20bar
Reciprocating Pump: 100bar
Valve: 200bar
Temperature: 260℃
PH Range: 0~14
Linear speed: 10m/s
Density: 1.1~1.3g/cm3
Section Size: 3*3mm–100*100mm
Package: 5kgs or 10kgs per reel in a box/or as the requirement of the client
XEM THÊM: Gioăng Cao Su - Gioăng Chì Graphite - Gioăng Nhựa PTFE - Gioăng Kim Loại - Gioăng Tấm Không Amiang - Dây Ceramic Chịu Nhiệt - Dây Tết Thủy Tinh
LIÊN HỆ:
KD1: 0936 343 908 (Zalo) - KD2: 0981 966 804 (Zalo)
KD3: 0981 158 904 (Zalo) - KD4: 0918 097 968 (Zalo)
Phòng Kinh Doanh: 024 6666 6667
Phòng Kỹ Thuật: 024 6664 0590
Phòng Kế Toán: 024 6293 0502
E-mail: info.vindec@gmail.com - info@vindec.vn